Welcome to the annual
Share the Love giveaway hop!
This hop is a little different and all
about sharing our favorite bloggers and authors with you! There's a giveaway at
every blog, so visit them all and find out who we adore.
I'm
blog-bombing some of my favorites with lots of new Likes! To qualify to win a
$5 gift certificate from either Barnes & Noble or Amazon, you'll need to Like my friends' pages listed below.
First
up is my critique partner and all-around awesome blogger
Melissa Limoges!
To
enter the contest,
join
her
website
and
Like
her books
here
.
She writes fantastic Paranormal Romance I know you'll love. If you want to
visit her on Facebook, check Melissa out
here
.
Second
is another friend whom I met through my online crit group.
Say hello to Starfox
Howl!
While
hunkered down in bunkers wearing protective body armor and a helmet, Starfox's
steely nerves found time to write a few Science Fiction Romance novels.
To
qualify for my giveaway, give his Facebook page a
like
here
.
You can find out more about his unique stories
here
.
I have one more author
I'd like to introduce.
My good friend and bestselling author:
Natasza
Waters!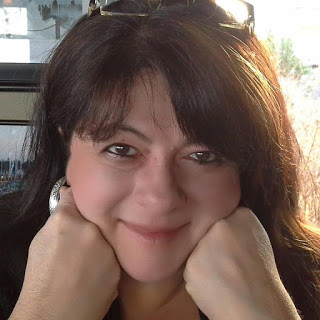 If
you love nail-biting, on the edge of your seat HOT military romance, you'll
adore Natasza's books.
Check out her website
here
and
subscribe
to her Newsletter. Also
give her Facebook page a
like
here
.
Thank
you for joining in on blog- and Like-bombing a few of my friends. I can't wait
to see their reactions!
Have a fabulous Valentine's Day!
document.write(");