It's been a while since multi-published romance author Jenna Jaxon has stopped by. After wheedling her with begs and pleads, she's offered to takeover today's Friday Flames!
When I wrote Almost Perfect, over three years ago, I set it
on a romantic, deserted beach in the Caribbean.
I did my research and saw lots of pictures of beaches and islands in
that region, but I never saw one in person until last year when I was invited
to visit my friend and fellow author, Ella Quinn.
I spent a glorious week down in St. Thomas, US Virgin
Islands and I have to say, it has the perfect setting if someone wanted to make
a movie out of
Almost Perfect
: Magen's Bay.
Magen's Bay is a gorgeous, protected stretch of beach, the
perfect Caribbean hideaway. The sand is
smooth and white. The water is clear and
warm, a beautiful turquoise blue/green and often feels like velvet. Smooth and
silky. It's not too rough, although there are some waves lapping against the
shore. Unfortunately, this beach isn't
deserted, so no skinny dipping. Pam and
Roger were more fortunate in that respect.
The palm trees ring the beach, never letting you forget
you're in the tropics. It really feels otherworldly
early in the morning. I can imagine that
it would have felt that way to Pam, my heroine, when she is marooned on a
deserted island in An Almost Perfect
Night.
I walked the beach there almost every morning, very much
like Pam would have walked, sand squishing between her toes, to get to Roger
and that scrumptious dinner and the after dinner activities.
I certainly enjoyed my little taste of paradise. It's given me a new insight into tropical
beaches and made me even more certain that I chose the setting well. Magen's
Bay is one of the most romantic spots I've ever been to, so I'm certain the
beach where Pam and Roger were stranded was a paradise come true for them.
ALMOST PERFECT EROTIC EXCERPT:
The deliciously hard body pressed her into the warm sand.
Sinewy arms pinned her shoulders while his stubbly beard rasped against the
skin of her neck as he kissed and nibbled his way down the slope of her neck.
Her pirate had shown up at last, a dream come true. Tall, dark, and handsome
might be a cliché, but man, it felt so good. The warmth of his naked torso
rubbing against her bare midriff set her ablaze with hungers she'd thought
would never be satisfied.
She'd been sitting under the trees, contemplating a scathing
rejoinder to Roger's accusation when she'd been pulled into an embrace from
behind. She'd shrieked and tried to scramble away, but he'd nuzzled her ear and
whispered, "It's me, Pam. I'm here to give you your perfect night."
Before she could utter a "Thank God," he'd turned her around
and seized her lips, thrusting his tongue into her mouth. All protest died. His
mouth tasted like honeysuckle, warm and sweet. He'd lifted her as easily as if
she were a doll. Then her clothes were gone, and he'd lowered her to the soft
sand, his lips locked with hers all the while. She had yet to see his face, but
with moves like that, who cared what he looked like?
Now she lay on her back, his taut body stretched over hers,
reveling in her long-awaited ravishment.
He nudged her legs apart with his knee and the hard length
of his cock pressed against her inner thigh— Jesus, how long was he?
Her anticipation soared as her pussy flooded with moisture.
He lowered his head and clamped his mouth onto her nipple,
tugging on it almost to the point of pain. The ache reached the crucial place
between her legs, making her writhe with need.
"Mmmm." He grasped the tip with his teeth and squeezed.
Pam moaned, pain and pleasure fusing within her.
He raised his hips and plunged into her, sliding his whole
thick, hard length inside with a power that forced the air from her lungs.
She gasped as he filled her completely, stretching her to
almost impossible limits. God, it felt so fucking good. He felt so good fucking
her.
Her pirate groaned and began to pump into her, hard thrusts
that rocked her back onto the sand. "Oh, God, I'm going to come!" Her body
spiraled out of control as it rose to the ultimate peak, which hit her like a
Mack truck. She jerked underneath him. His body went rigid then slumped against
her. God, he was the best lover she'd ever had, and she hadn't seen his face or
learned his name. As her body relaxed and lethargy stole through her, she
caressed the dark head lying on her chest. Determined to see the face of her
mystery lover, she rolled him over. Only to find Roger grinning at her.
"Did I do it right that time?"
BLURB:
Pamela Kimball's birthday
present, a One Perfect Night adventure, promises to jump-start her life, put a
new man in her bed, and help her forget her past. Unfortunately,
movie-buff Pam's Pirates of the Caribbean fantasy takes an alarming
wrong turn when she's abandoned on a not quite deserted island—with
ex-husband Roger Ware.
Forced by hunger to
accept Roger's offer of dinner, Pam realizes the geek she used to be married to
has transformed into one of the most charming, sexiest men she's ever met. His
newfound confidence—and hot body—re-kindles old fires. A simple kiss
leads Roger to challenge her to discover how much his lovemaking skills have
improved, leaving Pam torn between self-preservation and burning desire.
With time running out before they're rescued, Pam must
decide if her heart can survive the consequences of becoming Roger's "almost"
perfect night.
AUTHOR INFORMATION
Jenna Jaxon is a multi-published author of historical and
contemporary romance. She has been
reading and writing historical romance since she was a teenager. A romantic herself, she has always loved a
dark side to the genre, a twist, suspense, a surprise. She tries to incorporate all of these
elements into her own stories. She lives in Virginia with her family and a
small menagerie of pets. When not
reading or writing, she indulges her passion for the theatre, working with
local theatres as a director. She often
feels she is directing her characters on their own private stage.
Jenna is a PAN member of Romance Writers of America as well as
President of Chesapeake Romance Writers, her local chapter of RWA. Her debut
novel, Only Scandal Will Do, is the
first in her House of Pleasure series, set in Georgian London. Only Marriage Will Do, the second book
in the series, is set to release in June 2015 from Kensington. Her medieval
serial novel, Time Enough to Love:
Betrothal, Betrayal, and Beleaguered,
is a Romeo & Juliet-esque tale, set at the time of the Black Death.
She has equated her writing to an addiction to chocolate
because once she starts she just can't stop.
PRE-ORDER BUY LINKS:
(Will send real buy-links ASAP)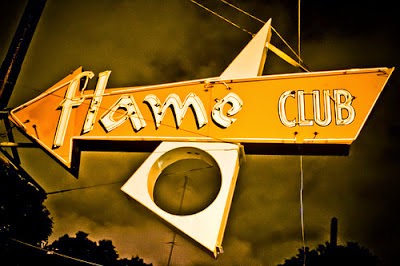 The giveaway is for a $25.00 gift card and a box/basket of chocolates (2 prizes, one for each of two commenters drawn at random).